Last week, my wife Kerry and I attended Alan Weiss's Mentor Hall of Fame meetings (and birthday party) in New York.
It was a mixture of intense learning, peer feedback on our business models and strategies, and enjoying some of the best sights and sounds of New York with great people from the U.S., U.K. and Germany.
My personal learning experiences:
We are always on stage. Don't get too comfortable or complacent.
Everyone is a potential client, a potential referral source, a potential teacher, or all three.
We can't see ourselves as clearly as others can see us. Apparently, the mirror is a little foggy.
We need an accurate barometer and perspective to track our progress and our potential.
Always get together with smart people who care about you, aren't competing with you, want you to succeed and are willing to tell you the truth. They must meet all four criteria.
Put ourselves in uncomfortable situations so you become more comfortable. Our egos will recover more quickly than you think.
Speaking of thinking, I need regular, scheduled, undisturbed time to think. I need to reflect, maintain perspective and internalize learning so that I can externalize and apply it to help my clients.
Writing and speaking help us to clarify our thoughts and strengthen our value.
We can learn alot from others who are successful in entirely different fields.
We need to take breaks, change the scenery and expose ourselves to new experiences. This gives us more perspective to frame our learning and see ways to help others.
In between sessions, we took in the local sites. We dined at Capital Grill, La Masseria, Peter Luger's Steak House. We saw La Cage aux Folles and Chicago. We visited Queens when the subway turned left instead of going straight, and found our way back to Manhattan.
The Statue of Liberty, as seen from our hotel room.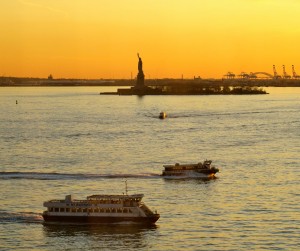 A closer look, from the boat tour to Ellis Island.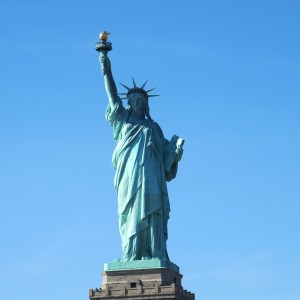 Our Huge Limo: An International truck chassis, Cummins diesel engine, and luxury for 30 people.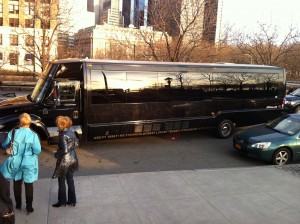 The Apple Store, on 5th Avenue by Central Park. It's one of my favourite stores and one of the best retail experiences there is.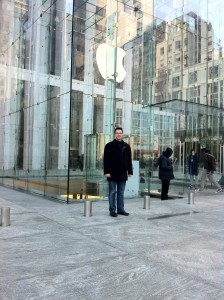 Buddakan restaurant, where they shot some scenes from Sex in the City (so we were told, really, I didn't see the movie).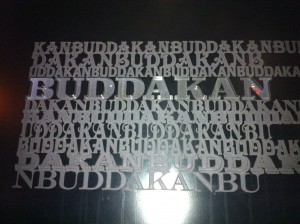 Kerry, on our boat tour.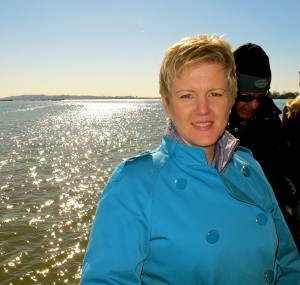 And, a couple of photos of the New York skyline.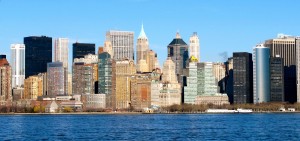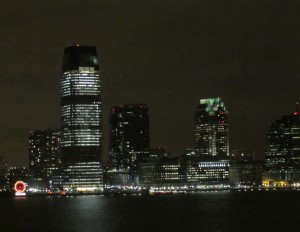 Thanks to Alan Weiss for a great learning experience and a lot of fun.
Copyright 2011. All Rights Reserved. Phil Symchych