The Business Wealth Builders
Unlock The Exact System Our Clients Use To Attract Bank Financing, Create Shareholder Wealth, And Grow Their Business
By Ten Million Dollars In One Year – Free!
Discover the proven and powerful strategies from our book, "The Business Wealth Builders," that have helped countless business owners reduce confusion, streamline their management process, and achieve profitable growth.
Bankers consider this chapter to be the most powerful in the book, and now you can get it for free!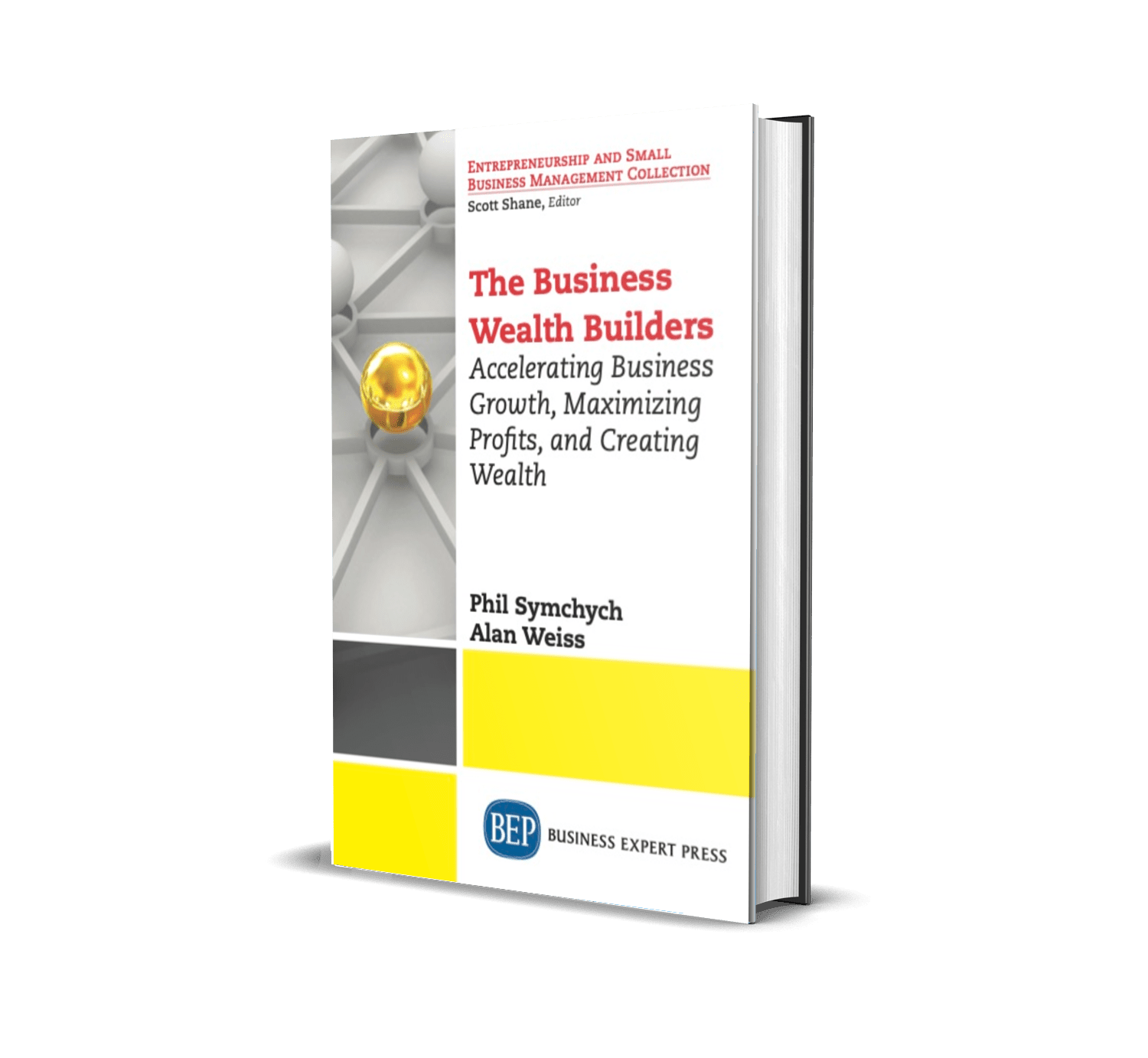 Who is this for?
You are a busy and frustrated business owner looking to reduce stress and make more money
You want to unlock the potential for growth in your business
You want to break free from the financial constraints holding you back from success
You want to learn the secrets to creating business wealth
What will you learn?
Stop waiting for monthly accounting reports and start using Flash reports to get real-time control of sales, production, and cash flow every day
Discover five powerful techniques for improving your "Total Days to Cash" and fueling your business growth
Learn why minimizing taxes is a terrible growth strategy and what to do about it
Discover how to make your banker want to lend you more money
Unlock the power of financial reporting for the past, present, and future of your business
Learn the four critical factors of financial management and how to generate better results
YOU'LL GET BETTER BUSINESS RESULTS, FAST!
Simply fill out the form below to receive your free chapter and start your journey toward business growth and financial success. Don't wait – your future starts now!
About Phil
Meet Phil Symchych, the powerhouse entrepreneur and globally recognized business consultant who has helped countless mid-market companies achieve explosive growth.
With a lifetime of business experience under his belt, Phil has earned multiple impressive credentials, including an MBA, CPA, CA, CMC, and ICD.D. But what truly sets him apart is his willingness to challenge his own profession – as the first accountant to publicly criticize the focus on minimizing taxes at the expense of business growth.
As a result, Phil's clients have been able to maximize their after-tax cash flow, leading to unprecedented levels of success. His innovative growth strategies have helped businesses to grow their revenues by an astounding $10 million in a single year – multiple times!
But Phil's expertise doesn't stop there. He's also a master at securing financing, having raised millions of dollars to fund everything from railroad purchases to high-speed growth initiatives.
Over the last three decades, Phil has worked across an incredible 63 industry segments, advising companies of all sizes and types. His client roster includes everyone from Tim Hortons franchisees to PCL Construction – and everyone in between.
Phil is also a highly regarded author, having co-authored The Business Wealth Builders (published by Business Expert Press) and several other books for small and medium-sized enterprises, including Crisis Management, Strengthen Your Business, Full Speed Ahead!, The Future of Work, Traction, Acceleration, and his most recent release, Impact.
When he's not changing the game for his clients, Phil works from his home office in sunny Regina, Saskatchewan, where he resides with his wife Kerry and their beloved canine chief morale officer, Lola.
Phil's work was key in the successful financing of client's growth plans. Our clients were able to achieve their financial goals and objectives, and I was able to lend into a risk-reduced opportunity.
Doug Yaremko
Senior Client Relationship Manager, Scotiabank
He looks at the client holistically. I trust the financing package information he submits to the bank.
Catherine Vanderzwan
Account Manager, Scotiabank