The Business Wealth Builders
Get The Exact System Our Clients Use To Attract Bank Financing, Create Shareholder Wealth, And Grow Their Business.
BY TEN MILLION DOLLARS IN ONE YEAR.
Your Proven and Powerful Profitable Growth Strategies
Reduce the confusion on where to start and which numbers are most important. Create a systematic management process you can do yourself or delegate to your leadership team.
According to every banker I've talked to, this is the most powerful chapter from my book, "The Business Wealth Builders."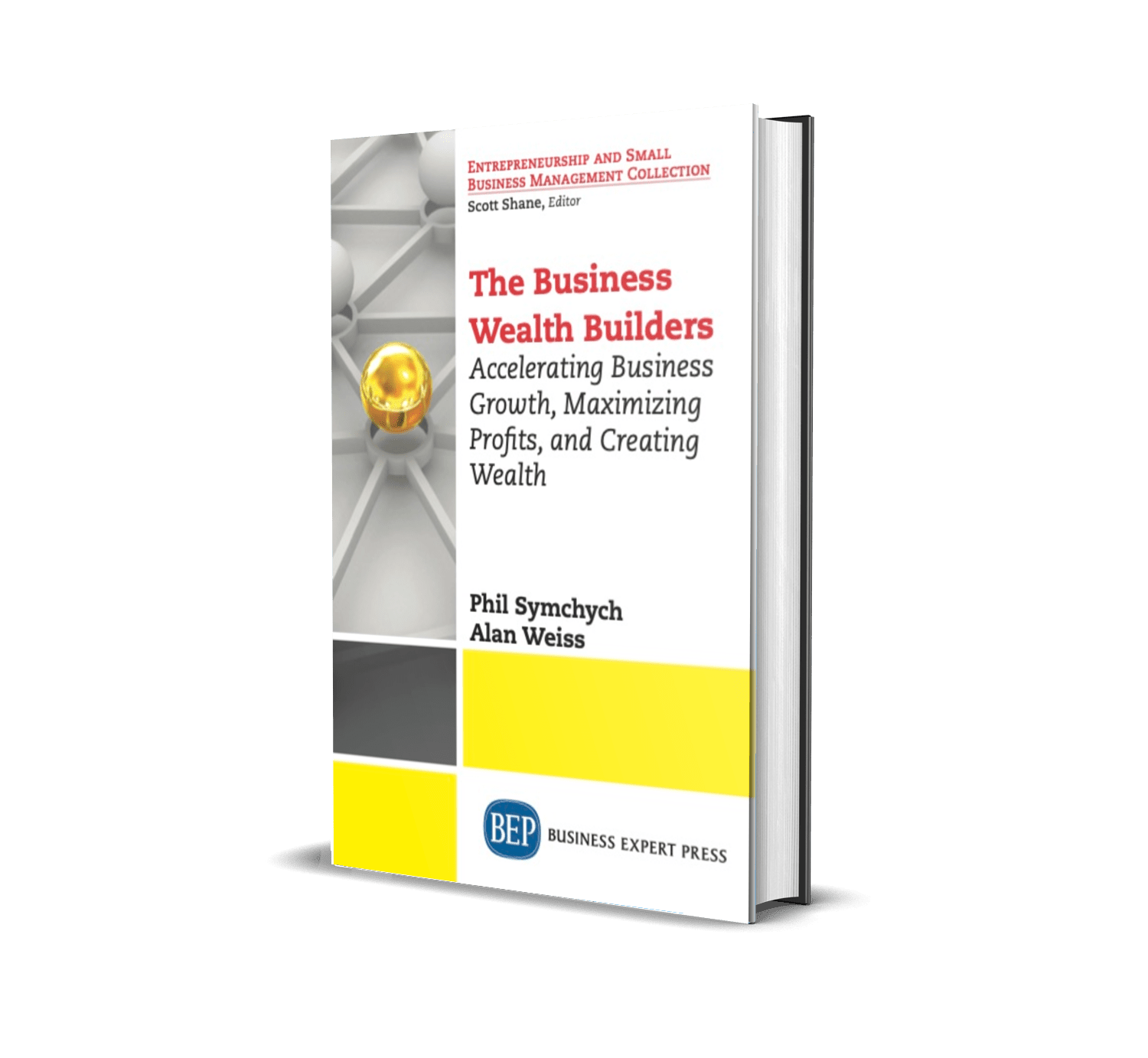 Who is this for?
You are a business owner who is busy, stressed, and frustrated with your accountants and bankers
You want to make more money with less stress
You want to grow your business
You want to take care of more customers
You want to bust out of the financial constraints that are holding you back from achieving your potential
You want to build your business wealth
What will you learn?
Waiting for your month end accounting reports is like reading an obituary. Use Flash reports to get real time control of sales, production, and cash flow every day.
Make your money work for you. Five powerful techniques on how improving your "Total Days to Cash" to fuel your business growth.
Finance your future. Learn why minimizing taxes is a terrible growth strategy and how to make your banker want to lend you more money.
Financial reporting: It's about the past, the present, and the future. Pull your accounting department out of the past and get them focused on the present and the future.
Financial management best practices: The four critical factors of financial management, and what you need to do to generate better results.
YOU'LL GET BETTER BUSINESS RESULTS, FAST!
About Phil
Phil Symchych is an entrepreneur and globally recognized business consultant. After growing up in a family business when interest rates were 23%, he obtained serious business experience and credentials, including MBA, CPA, CA, CMC, and ICD.D. He is the first accountant to criticize his profession for focusing on minimizing taxes, which hurts business growth, and advises his clients to maximize after-tax cash flow. Phil is also a member of the Million Dollar Consultant® Hall of Fame.
His growth strategies have helped mid-market companies to grow revenues by ten million dollars in a single year, multiple times.
He has raised millions of dollars of financing to buy a railroad, expand business operations, and fund high speed growth.
For more than three decades, he has worked in 63 industry segments and advised companies ranging from AFD Petroleum, a Tim Hortons franchisee to PCL Construction.
Phil is the leading co-author of The Business Wealth Builders (published by Business Expert Press) and several books for small/medium enterprise including Crisis Management, Strengthen Your Business, Full Speed Ahead!, The Future of Work, Traction, Acceleration, and most recently, Impact.
Phil has worked from home since 1994 from sunny Regina, Saskatchewan where he lives with his wife Kerry and the canine chief morale officer, Lola.
Phil's work was key in the successful financing of client's growth plans. Our clients were able to achieve their financial goals and objectives, and I was able to lend into a risk-reduced opportunity.
Doug Yaremko
Senior Client Relationship Manager, Scotiabank
He looks at the client holistically. I trust the financing package information he submits to the bank.
Catherine Vanderzwan
Account Manager, Scotiabank