Mother Nature is one month late in pulling her April Fool's joke and delivered a whopping punch to Manitoba and eastern Saskatchewan today.
My sister-in-law, Sonia, sent these photos of the snow storm that pounded the area and shut down highways.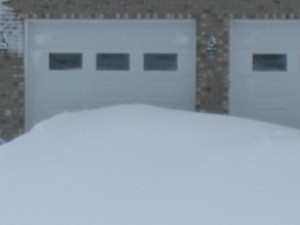 But wait, there's more…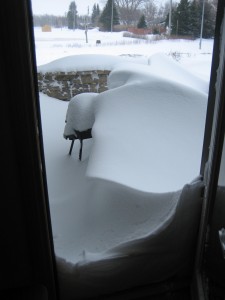 Ironically, we were in Dauphin last weekend visiting my parents and we used that BBQ to cook great steaks while we enjoyed the spring weather.
At least our nephew, Blake, got some quality time with his Dad on the skid-steer today. (Don't worry, Blake was only on the shut-down machine for the photo op. Safety first!)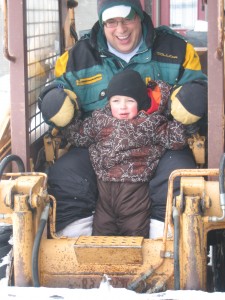 Oh well, I won't tell my brother we're enjoying the hot tub outside today.
Happy shovelling!
Copyright 2011. All Rights Reserved. Phil Symchych