One of my core principles for accelerating mid-market company growth is to think and act like a bigger company. By doing this, you're creating a larger future for yourself and growing into it, like stretchy pants, instead of being an awkward teenager who is rapidly outgrowing his or her too small pants.
I recommend that all companies prepare an Annual Report. One of the most important parts of the Annual Report is the President's annual Letter to Shareholders. Two great examples of letters to shareholders are written by Jeff Bezos of Amazon and Warren Buffet of Berkshire Hathaway.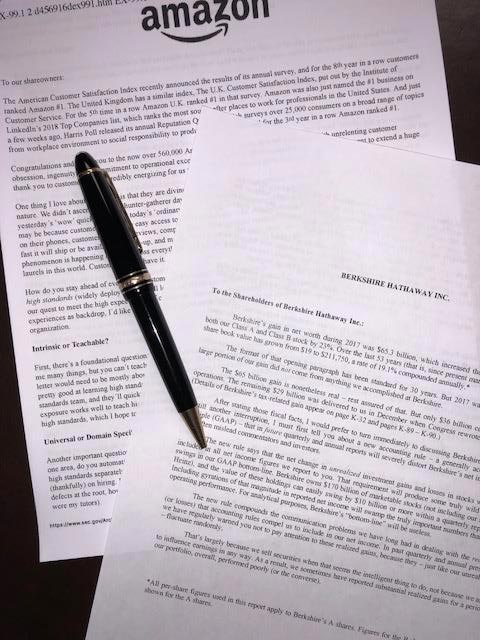 Photo © Phil Symchych
Buffet's letters are quite lengthy due to the extensive nature of their conglomerate and diverse businesses that achieved 23% growth in per share value last year, and 19.1% compounded annually over the last 53 years. You can read Buffet's 16-page letter here.
For a shorter and impactful letter, I prefer Jeff Bezos's letter to shareholders. It's only six pages long, has a single theme of high standards, discusses the core principles and significant results, ties in a story of someone learning how to do a handstand, and is followed by the original three page letter to shareholders from 1997 when Amazon first became a public company. That's incredible clarity and accountability.
Bezos's letter discusses Amazon's principle of high standards and states "high standards are fun!" He also states, "They are teachable, they are domain specific, you must recognize them, and must explicitly coach realistic scope."
Amazon's guiding principle is their fanatical focus on their customer. Their culture supports their customer focus. High standards support their customer focus. Everything they do focuses on their customer.
Not only has Amazon changed the retail industry around the world, they're changing lots of other industries as well with their relentless strategy and focus on the customer. What is your business focused on? Making money, growing, or delighting your customer?
To prepare your letter to shareholders:
Acknowledge your customers, employees, and partners
Talk about your core principles
Discuss results and performance
Share your path forward.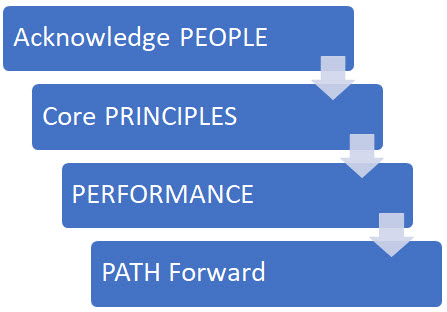 Figure 10.1 Letter to Shareholders Framework
You can read more about how to "Tell your Story with an Annual Report" on my website here.