Last week, I attended the November 11th Remembrance Day services at Regina Victoria Park to honor the memory of my father, Private John Symchych, a veteran of World War II. Yes, I wore a mask, and yes, I socially distanced from everyone.
My Dad was severely injured in WWII and suffered physical injuries as well as undiagnosed and untreated post-traumatic stress disorder throughout his life. He could not sit in front of an open window for fear of something bad happening. In our house, the drapes and blinds were usually closed.
When I was growing up, Dad told my brother and me stories of World War II. We saw his battle scars on his leg, abdomen, chest, and shoulder. He told us how he was chased by, and outran, a German tank. He was blinded by tank artillery that struck a brick school house where he was hiding, and he didn't know if he'd see again. Once his sight returned several days later, he was sent back to battle where he suffered machine gun fire and was hit in his leg, abdomen, chest, and shoulder. He was 20 years old.
As he lay bleeding on the battlefield, two German officers came across him. My Dad, bleeding and in shock, thought that was the end of his life.
However, one German officer covered my Dad with his officer's coat and the other gave him his flask of brandy. The German officers probably saved my Dad's life. Canadian soldiers found and rescued my Dad a few hours later.
Sometimes the enemy is not the enemy.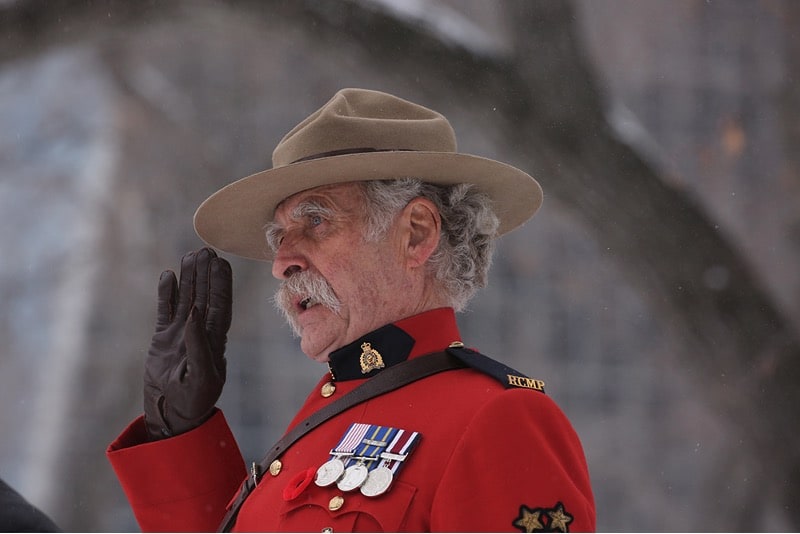 Retired RCMP Cpl. Alan Hammond salutes during the playing of O Canada.
Pre-Covid, the Remembrance Day crowd would typically be 2,000 to 3,000 people crowding Victoria Park, standing shoulder to shoulder to keep warm. On November 11, 2020, the mask wearing crowd of less than 200 people stood socially distanced on an overcast day where the weather matched the somber ceremony.
A Canadian Army private played a haunting version of The Last Post while dignitaries saluted and stood at attention. The cold winter weather necessitated a plastic mouth piece on his trumpet.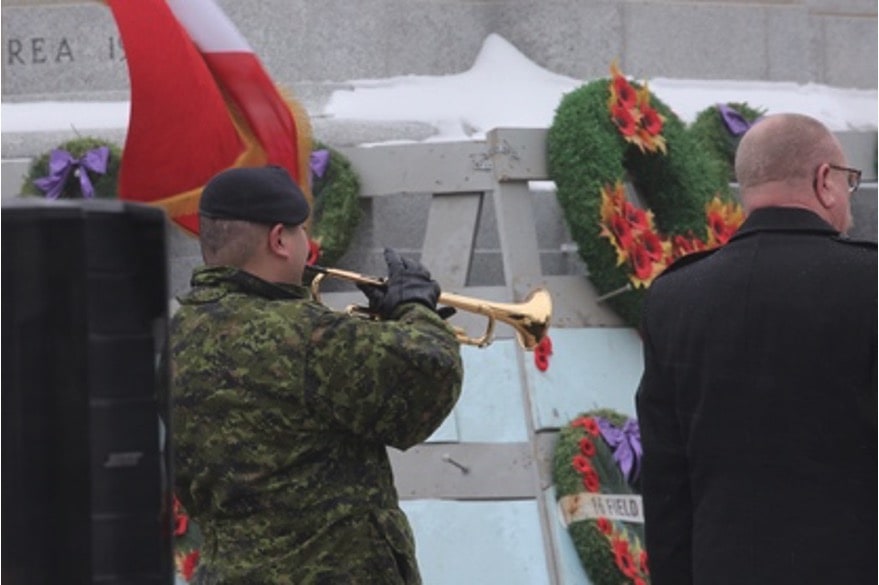 Army private playing The Last Post.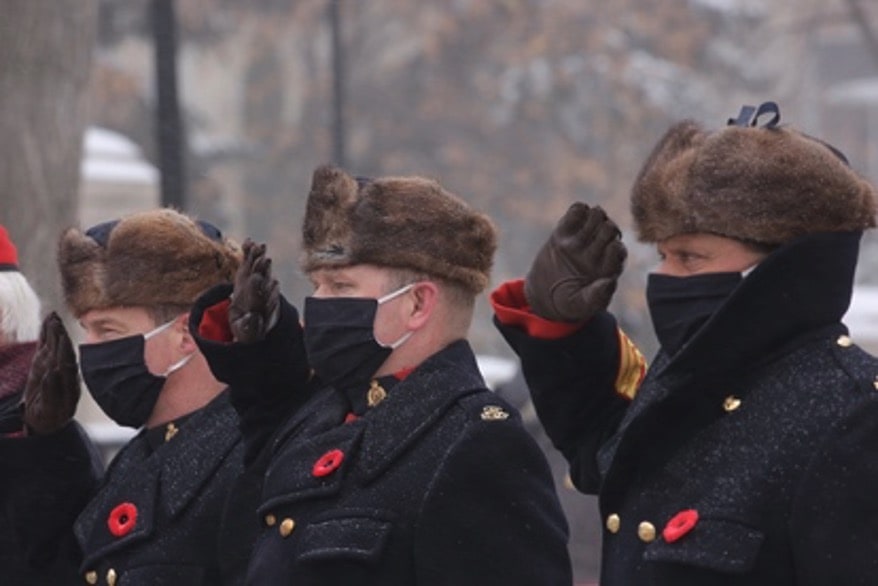 RCMP members saluting during The Last Post.
The crowd was moved by a young girl's reading of "In Flanders Fields," a poem now read around the world, and written by Lieutenant Colonel John McCrae, a Canadian army doctor and veteran of World War I (Veterans Affairs Canada, 2019).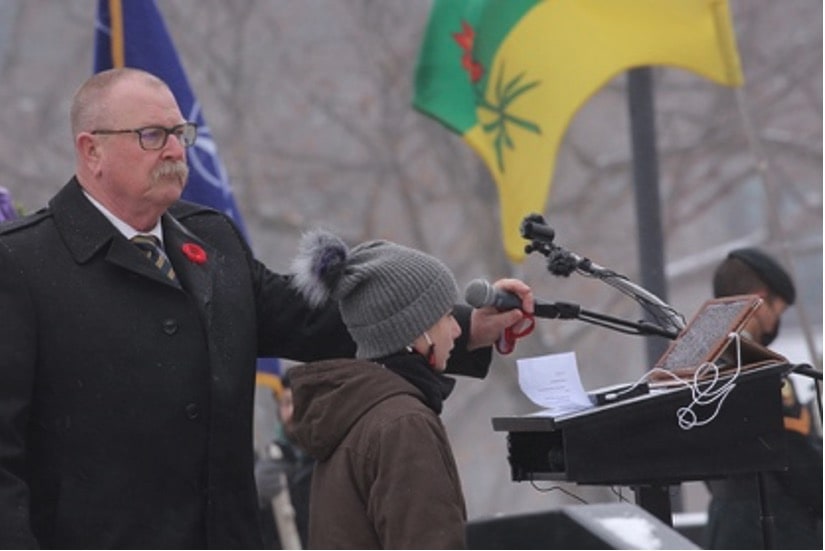 Young girl reading "In Flanders Fields."
The pandemic has resulted in decreased poppy sales for the Canadian Legion which uses the funds to support military veterans and their families, when in financial need (Legion, 2020). The master of ceremonies advised that the Legion requests people to make online donations.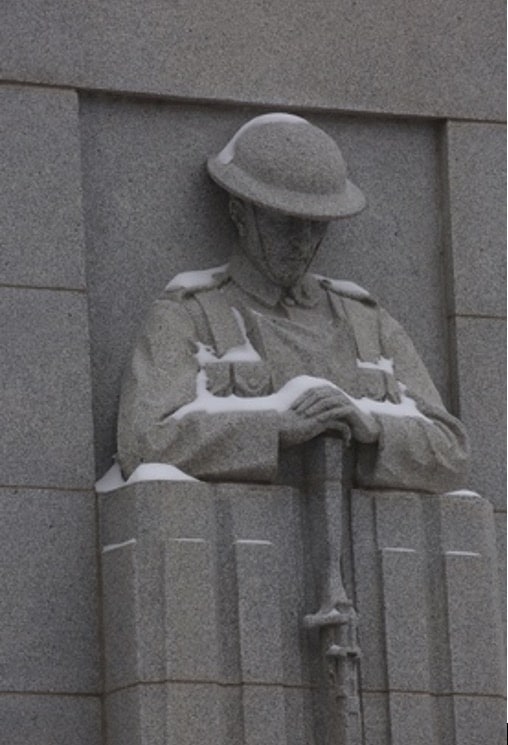 The soldier on the Cenotaph standing guard day and night.
As a society, we can and must do a much better job of supporting our military who protect us in times of war and our first-responders who protect us in times of peace. Post-traumatic stress disorder is real even though the scars aren't visible. The enemy is a lack of public awareness and support for people suffering mental illnesses. The enemy, therefore, is us.