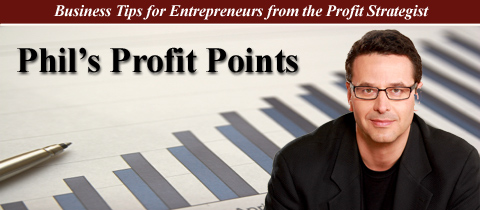 I had tea today with a successful business man who used to be the controller for a conglomerate of 17 restaurants, before the days of computers! We had a great chat about how the cost drivers and challenges haven't changed but the management skills and information systems have changed.
Food, labour, front of the house, back of the house? That's restaurant lingo for analyzing costs and running a restaurant, one of the most difficult businesses to own and operate.
Many entrepreneurs run restaurants very successfully, and franchises are typically more profitable than non-franchised entities, primarily because their systems are documented (to enhance consistency and accelerate training) and they have detailed information on costs.
The main costs in any restaurant are food, the labour that prepares the food (back of the house) and serves the food (front of the house) and the overhead for the equipment that cooks the food and the building that houses the restaurant.
Here are some profit points:
Do you analyze your costs each month, as a percentage of sales?
Do you compare your costs to budgets or targets each month?
Do you compare your costs to your standard cost?
Do you ask your managers to explain the cost variances that compare actual to budget?
Do you have a detailed breakdown on sales of products or is revenue lumped into one account that can't tell you anything?
Do you know your staff turnover, training costs, and time required to get a new employee up to speed?
Do you know who your most productive employees are in terms of sales, profits and customer satisfaction?
Do you know your inventory waste?
Do you know your most profitable products (beverages and desserts)?
Do you know how to retain and reward your management team?
Running a restaurant very challenging. Your inventory is sensitive and must be stored properly and used up quickly. Tim Hortons advertises 'Always Fresh' and throws out their coffee after 20 minutes. What do you do with your old inventory?
If you had to throw out your unused inventory every twenty minutes, you'd probably keep a really good eye on the numbers!
Now I'm off to have a bowl of chili at Tim Hortons.
Copyright Phil Symchych 2011. All Rights Reserved.