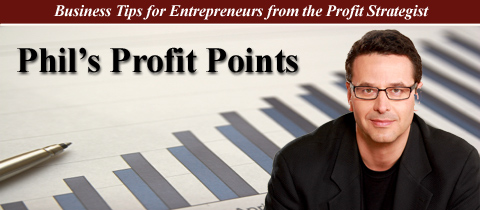 Welcome to this final issue of Phil's Profit Points.
I hope that you've enjoyed receiving and reading these newsletters for the past three years as much as I've enjoyed creating them and sharing them with you. After three years, however, it's time to move on.
I'm moving on to new initiatives including:
A regular newsletter called "The Growth Accelerator" for owners and managers of mid-market companies. This will focus on all aspects of growing your business and building your wealth. It's based on our proprietary "M6" model including mindset, marketing, monetization, methodology, management, and metrics.
A regular newsletter called "The SME Advisor" for consultants and professionals who advise Small/Medium Enterprises. This will contain advice on how to apply the M6 model with your clients so that you may build your business by increasing your clients' successes.
You will be automatically subscribed to these new editions that will start later this month. If you have any topics that you'd like me to write about, please drop me a line. If these new issues don't fit with your interests, just drop me a line, and I'll unsubscribe you.
The Final Profit Points
Based on two decades of advising business owners, these are the top Profit Points to dramatically increase your profits.
These Profit Points are the foundation for my new book, "The Business Wealth Builders," that I'm writing along with Alan Weiss and that will be published by Business Expert Press later this year.
Strategy: Maximize your value—proactively—to your customers.
Quantify your value: Measure the impact that you have on your clients' and customers' successes.
Marketing: Use those metrics in your marketing and promotional materials.
Pricing: Provide options to your customers so that they have a choice of yeses.
Operations: Speed has significant value to your customers and can differentiate you from larger, slower companies. Ask your customers how fast they want to go.
Metrics: Measure critical performance such as daily production—every day—so that you can continually improve on it.
Talent: Think and act like a large company so that your best employees can see a valuable career path with you and will stay to help you build your business.
Compensation: Pay at or above average rates and combine that with your unique culture and values. That will make you more desirable than working at a large company with strict policies and cold cultures.
Capacity: Continually expand your capacity with technology and process improvements so that you can continually step on the marketing gas and attract new customers.
Management: fire yourself out of the day-to-day so that you can focus on long-term business strategy, strengthening your management team, and automating your sales and delivery.
Letting go: consider abandoning the lowest contributors (products, services, customers, employees) to your bottom line so that you free up capacity to create new and more valuable offerings.
Global: You can sell to anyone, anywhere, at any time.
Health: You have a greater contribution to the economy than many multi-million dollar athletes. Are you in great health?
Wealth: maximize the value of your company by continually innovating and improving the value that you provide to your customers.
Have fun: The more fun that you and your employees are having, the better your business will perform.
The purpose of your business is to provide value to your customers. You will be rewarded with profits to the extent that you maximize your customers' successes.
Tough Question
How can you maximize the profitability and valuation of your company?
From the Vault
Integrate yourself in your customer's business so that you know how they think and what they need before they even know it. Being proactive and knowledgeable are the keys to great strategy.
Growth Audit Offer
If you are a business owner who has been in business more than five years, have more than ten employees, and would like a complimentary Wealth Audit, please call or email.
What's New
I'm pleased to announce that Business Expert Press of New York is publishing my upcoming book, along with my coauthor Alan Weiss, called The Business Wealth Builders: How to create value and freedom in your business.
Our Gift For You
Thanks for subscribing to Phil's Profit Points. In appreciation of your support, we offer you a free download to our audio book The Four Pillars of Profitable Growth
More about the SME AdvisorSM services.
Who is this service for?
The SME Advisor has two distinct programs: one for elite owners of privately-held businesses (and their boards), and one for advisors to SMEs including consultants, accountants, lawyers, bankers, financial planners, insurance advisors, family offices and wealth advisors.
Our Offer:
For more information or a free SME Advisor assessment to evaluate your business, please contact me by email at [email protected]
Our Services
For more information on how to maximize your abundance thinking and increase your wealth, explore our Wealth Builder® services or give me a call at 306-992-6177.
SME Business Wealth Builder Resources
For more free information to help you grow your business and your profits, please click here.
If you'd like advice on how to dramatically increase your profits, give us a call at 306-992-6177.
Have a profitable week!
Phil Symchych, C.P.A., M.B.A., is the president of SYMCO & CO., the founding partner of Builders Group Chartered Accountants, author of Phil's Profit Points™ and co-author of the upcoming book, Business Wealth Builders, along with Alan Weiss.
Please feel free to forward and share this newsletter! You may subscribe and encourage others to subscribe by clicking here.
Privacy statement: Your email address is never rented, sold or distributed to any other parties for any reason.
To change your subscription preferences, please click the link at the bottom of this section.
Contact: [email protected]
Web: www.smewealthbuilder.com
Blog: www.businesssuccessforlife.com
LinkedIn: PhilSymchych
Twitter: @philsymchych
Copyright Phil Symchych 2015. All Rights Reserved.
The Business Wealth Builders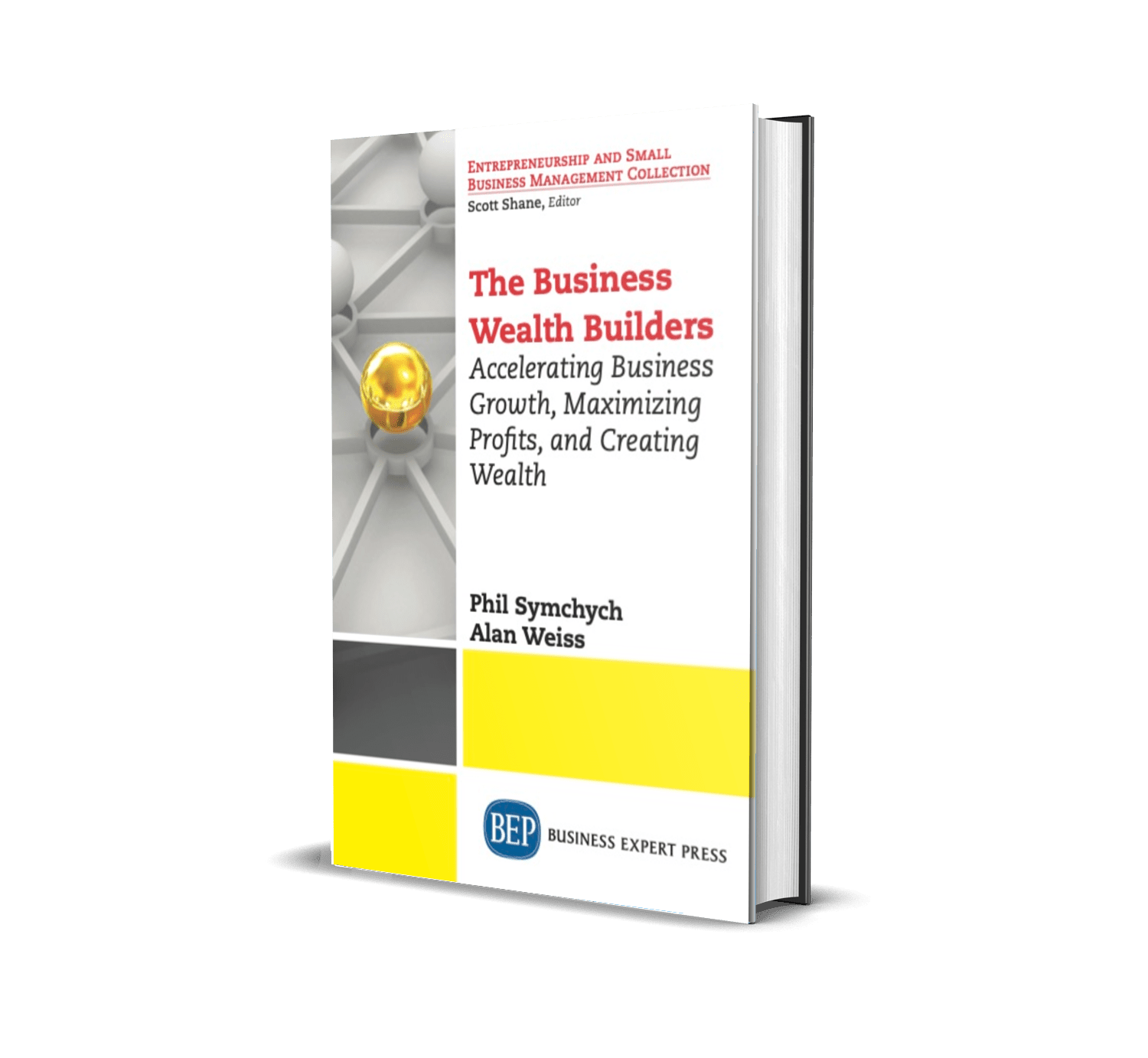 Get The Exact System Our Clients Use To Attract Bank Financing, Create Shareholder Wealth, And Grow Their Business.