"Attracting and retaining the right customers with proactive communication and great service will grow your business wealth faster than anything else."
– Phil Symchych
One weekend, back in the 1990's, my Mom couldn't be onsite to manage our quaint 22-room Clear Lake Lodge family business. She bravely left me, a young 20 something, in charge.
It was a warm Friday afternoon in May when a middle-aged man walked into the Lodge looking for a room. Surprised by my youth, he tried to figure out how to leave. Kicking into sales gear, I handed him a few keys and told him to head upstairs and check out the rooms.
He came back down, said the rooms were okay, but weren't what he was looking for. I asked him what he was looking for, and he said, "some place quiet."
Bingo!
Knowing that 'quiet' was a big part of our value proposition, right after 'clean,' I offered him this, "Why don't you stay the night. If the place isn't quiet enough for you, no charge, you won't have to pay. If it's quiet, then you pay our rate."
He accepted my offer. He stayed, he paid.
More importantly, he brought his family and friends back for the usual one-week vacation stays and they kept coming back for several years.
An ideal customer is someone who wants your value, benefits from your value, respects you as a provider, comes back as a repeat customer, and has the potential to refer more customers to you.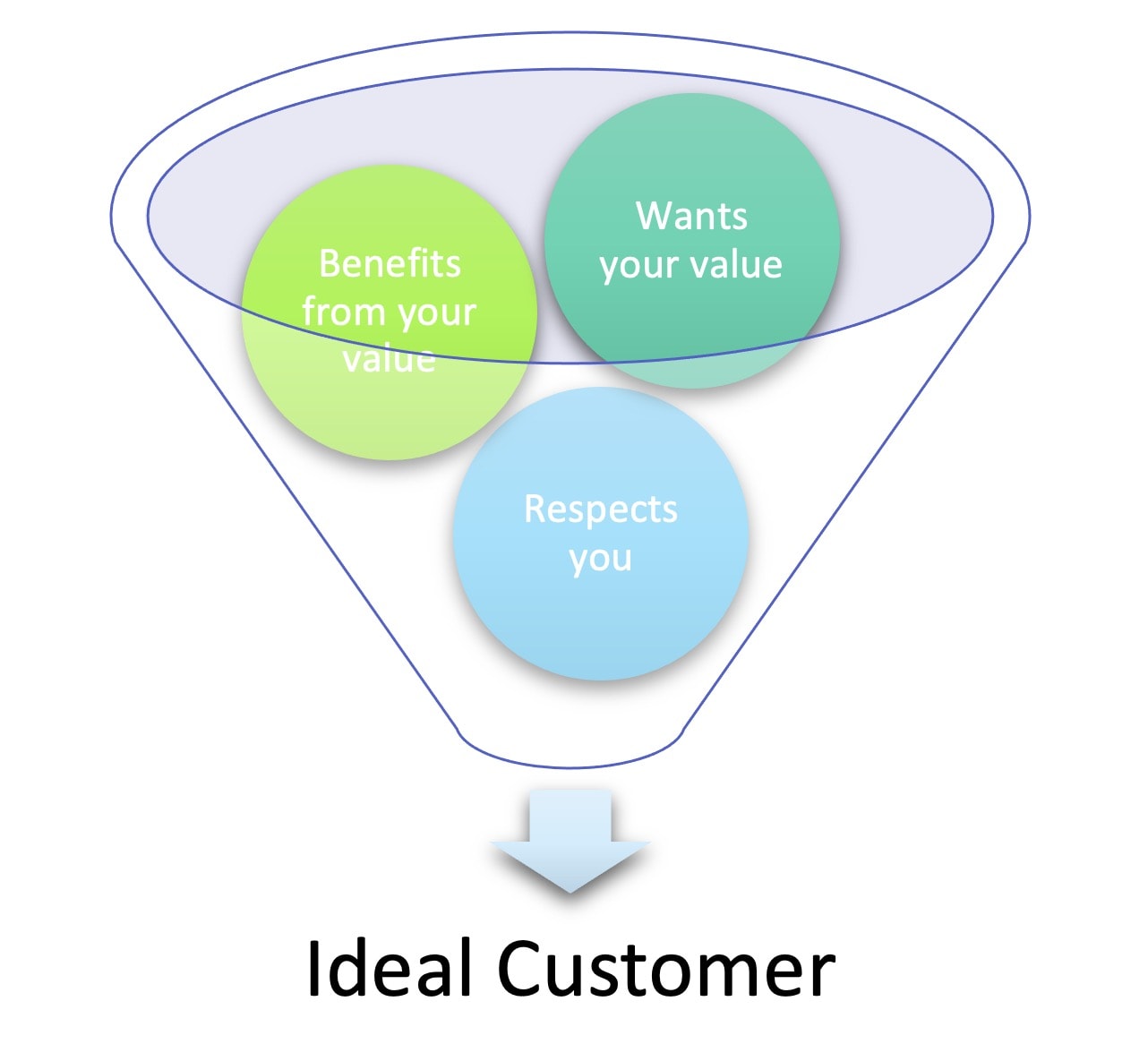 Figure 75.1: Your ideal customer
Your ideal customer is someone—it's always a person, and not a company—who:
needs or wants what you offer
understands how your value enhances their position, and
respects you as a business partner or vendor.
To determine your ideal customer, review your customer list. Which customers spend the most money with you, are the best to deal with, refer others to you?
Once you've identified these customers, analyze their characteristics: title, industries, buying process, and business goals. This becomes your ideal customer formula.
To attract more customers like this, you need to communicate in terms of the factors you just discovered.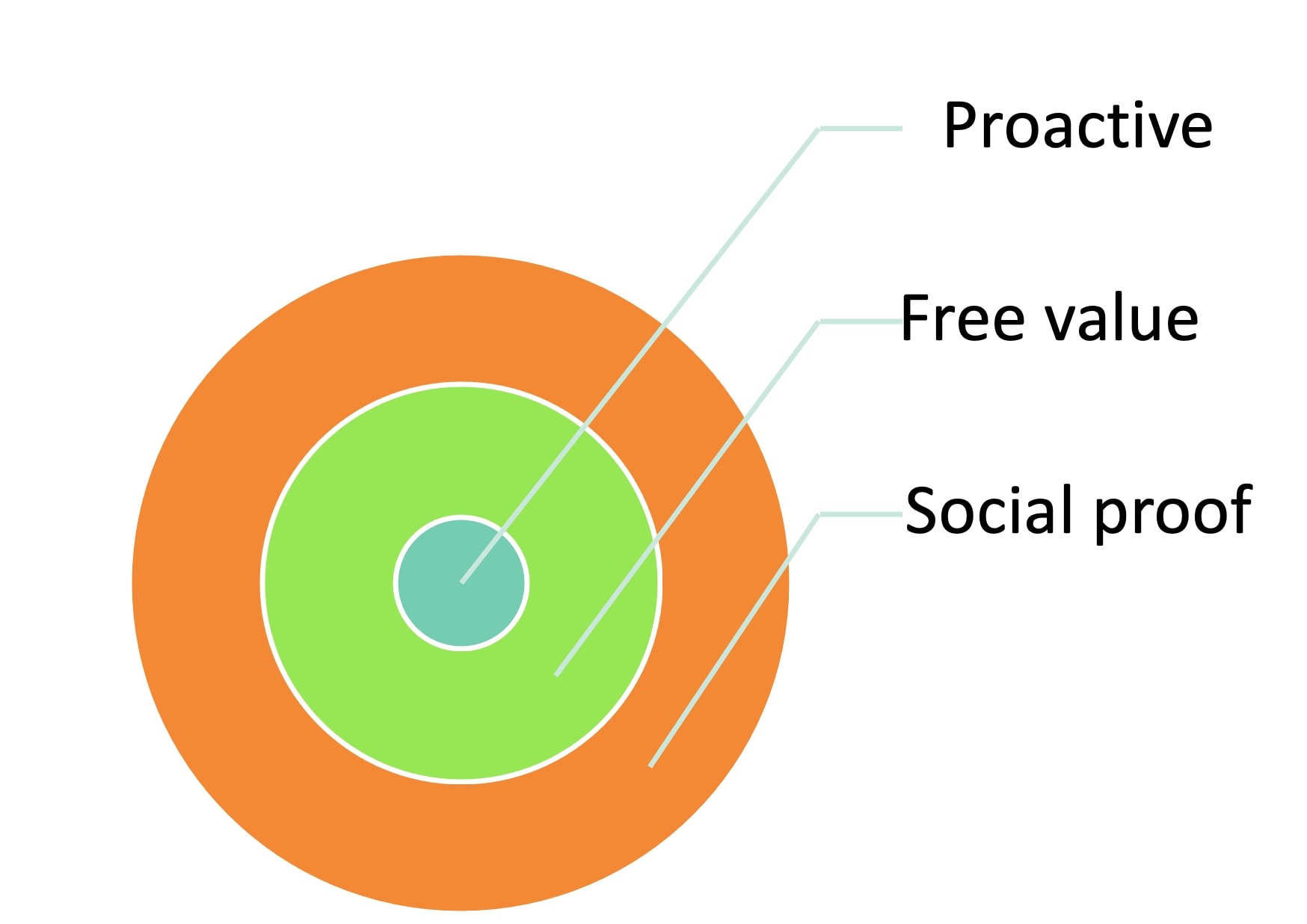 Figure 75.2: Customer attraction strategies
Here are several industry agnostic attraction actions:
Proactively communicate with your customers to schedule their next service call or appointment.
Calling a client or prospect is much more powerful than sending an email.
Communicate with your regular customers frequently and give them free ideas and advice.
Offer a prospect a free sample so they can experience your awesome value with no risk. This is usually far more cost effective than trying to find a new customer with advertising.
Communicate with your customers by telling them all the new, unique things you are doing that can help them.
One of my clients offers technical services to large companies. He is turning in to a rock star of marketing by regularly creating case studies (including automation videos) on the innovative things he's doing in his business to help his clients. He sends these out—weekly—to select clients who might benefit and follows up with a phone call. His business is growing during Covid. Is yours?
Make your customers the stars of your marketing efforts. This provides social proof to others. Ask your customers for short video or audio testimonials, or written testimonials, or permission to feature them in case studies and success stories.
To retain your best customers, call them up, tell them they're one of your best customers, ask them how they're doing in these interesting times, offer to help them, thank them for their business, and stay in regular contact with them.
"Marketing is about proactive communication."
–Phil Symchych
Whether you use the dark arts of social media or newsletters like this one, communicating regularly with your customers and referral sources is a highly effective way to attract more customers.
How do you proactively communicate with your best customers? What free value can you offer your prospects and best customers? Let me know by email.
Full speed ahead!
Thanks for reading.