Help Wanted – Executive Assistant for a dynamic and growing business consulting firm (that's us!).
We help our clients – successful business owners, managers and professionals – to dramatically grow their businesses, create and protect wealth, and leave a legacy. We turn busy entrepreneurs into wealthy entrepreneurs. We help businesses to create opportunities and success for their customers, their employees and their communities. We help companies accelerate profitable growth.
We are seeking a highly organized, detail-oriented person who likes to have fun at work, enjoys working with people, thrives under deadlines, is comfortable with ambiguity, can work independently, oozes professionalism and isn't satisfied until a job is finished.
You will be responsible for keeping several balls in the air, maintaining files and databases, performing research, organizing a mountain of ideas, bookkeeping, creating gorgeous documents and presentations, increasing our productivity, promotions, coordinating events, and helping us deliver fantastic value and results for our clients.
We offer a highly flexible work environment with permanent part-time hours (or more) that suit your lifestyle, competitive salary and benefits, great office environment, the occasional company lunch, continual learning, canine visits and a focus on results.
Lola, Chief Morale Officer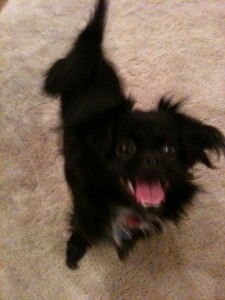 Sense of humour, intelligence and excellent computer skills are recommended.
Please email your cover letter and resume to Daphne Fiorante at [email protected].
All applicants will be acknowledged and treated with respect.
Copyright 2011. All Rights Reserved. Phil Symchych.