"Live in the sunshine. Swim in the sea. Drink in the wild air."

–Ralph Waldo Emerson
Happy Canada Day! Happy July 4th to our American friends! Happy July to everyone!
I know summer has officially arrived when our daytime temperatures are higher than my friend Dean's daytime winter temperatures in Australia. G'day, mate!
The sun is still shining. The birds are still singing. The temperature is over 30 degrees (or over 80F). Life is still normal in some places.
Where is your normal place during these abnormal times? Where can you go to get back to nature? Where can you get away from technology? Where can you safely connect with family, and friends?
Our routines and traditions have been drastically upended. Instead of our annual camping trip with the (now adult and very independent) wonderful daughters, they are staying in town while the parents (that's us) visit the third-generation cabin at the lake.
So, we are all adapting and creating new routines.
"Adapting, making choices, and creating new routines will reduce your stress and improve the quality of your life. Small choices are even easier to make and can create immediate positive impact."–Phil Symchych
And now, a word from our sponsor…
To access free articles and information on business growth, supply chain, crisis management, succession planning, and more, go to the free public section on my new Global Business Advisors Forums here.
An Offer!
If you'd like to subscribe to our upcoming monthly newsletter called "The Global SME Business Advisor," normally at $295 USD value and temporarily offered for free, let me know by email.
This is one of my routines: Every evening, my watch alarm reminds me of the upcoming sunset.
As you know, one of my favorite hobbies is photography. Sometimes that involves setting up my big camera on a tripod, using filters and remote shutter releases. Sometimes it means pulling out my iPhone and capturing an image. On a good day, it means both.
In the old days, before digital cameras, professional photographers took a shot of their scene on a Polaroid to check their composition and settings. Then, they shot the scene on film. Now, with digital, you can just shoot away.
In case you're wondering which camera is the best to own and use, that's easy. The best camera to use is the one you have with you!
Here are two photos I took this weekend on my iPhone. Both are unedited, from the same spot, roughly 20 minutes apart. I repeat, because my wife doesn't believe me, these are unedited and untouched in any software. Straight out of my iPhone X.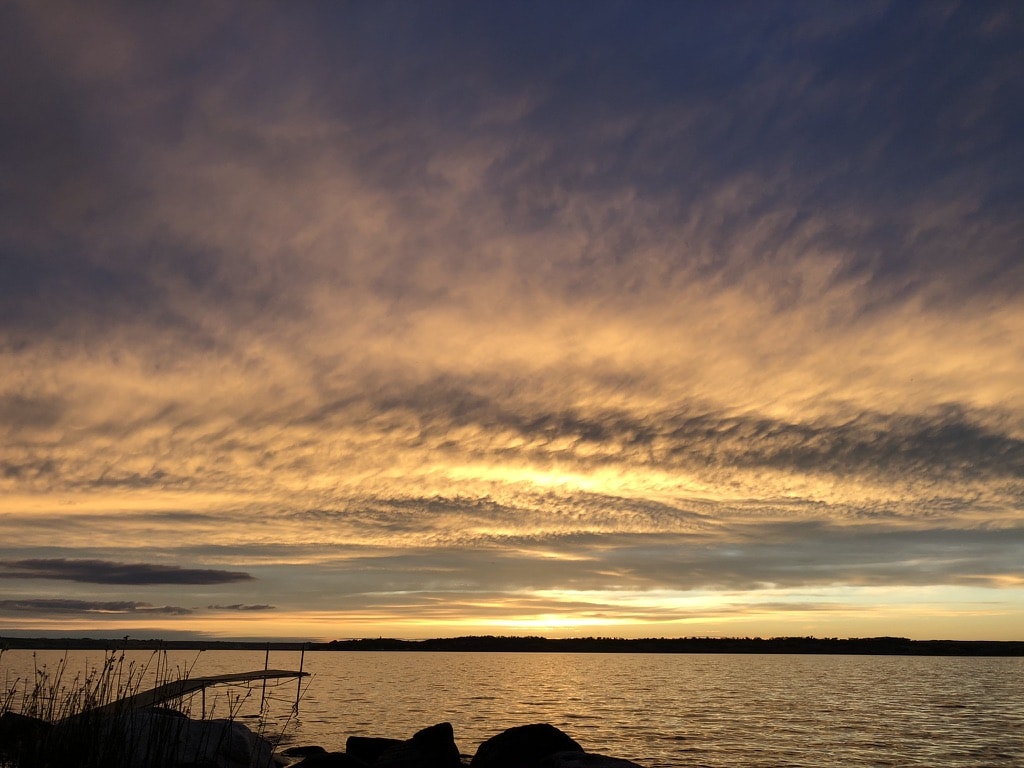 Act I: The Yellow Sky.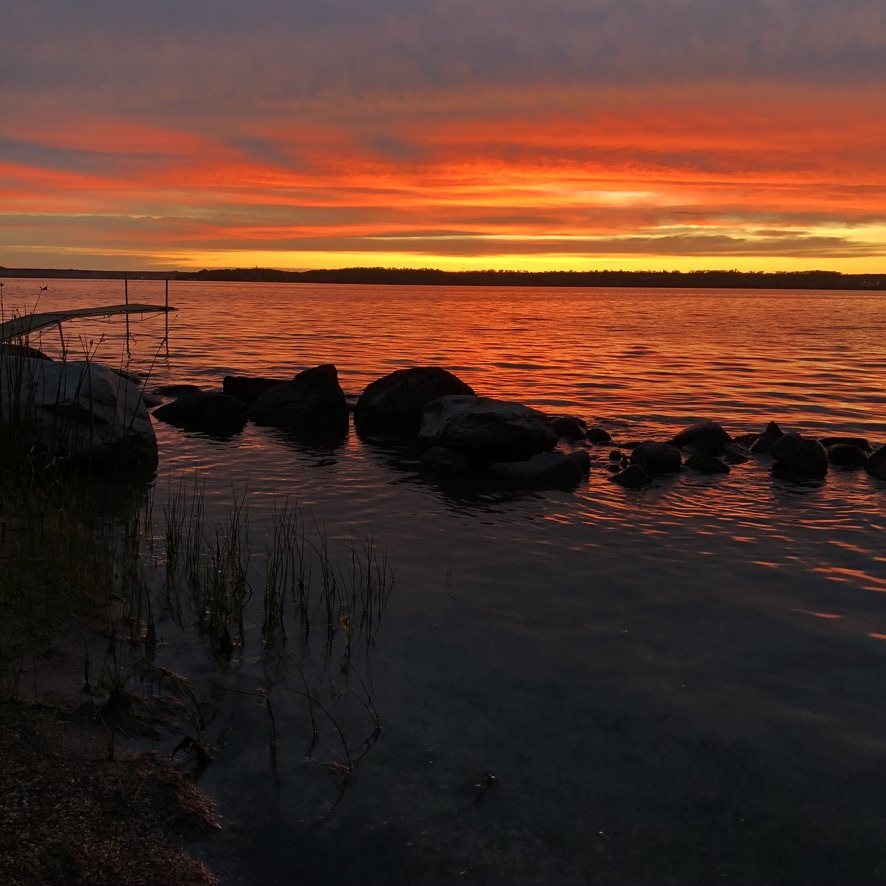 Act II: The Orange Sky.
It is my hope that these photos demonstrate the power and beauty of a Saskatchewan sunset.
If you are patient, and if there are clouds in the sky at sunset, you will be treated to an awesome display of colors as the sun sets for another day.